---
Version 1.3.3 - Release date: March 5, 2019
ScanDir version 1.3.3 is the latest stable release.
download
ScanDir version 1.3.3 supports Microsoft Windows® Vista, 7, 8 and 10 (x86 and x64 architecture).
See:
Installation
for more information.
Known problems will be reported here:
Help/Problems
.
16/02/2020 --UPDATE-- ScanDir beta 1.3.4 build 1416 (nightmode) is available:
get it here
.



About ScanDir


The first release of ScanDir printed a list of images on a CD-ROM. All it could do was select all files with a .jpg extension. With the next version one could select more images, such as files with a .gif or .bmp extension. Over time additional filter options have been added, like Mask, String, file-size, file-date and file-type. Where the early versions could only print the selected file names, later versions of ScanDir could also Rename, Copy, Move or Delete the selected files. The current version of ScanDir has even more filter options and supports Regular Expressions as a search argument.

When I started developing ScanDir (which stands for: Scan Directory) the word "directory" was the common term used to indicate a folder, whereas today the term folder is used more often. So whenever you read the word "Directory", it means the same as what many people today would call a "Folder".



Using ScanDir


To start with, select the drive and folder where you would like to begin a search. Next specify one or more search arguments, indicate whether or not to include sub-directories and hit the [SCAN] button.

The results of the Scan (search) are displayed as a list of file- and/or folder names (item list). All (or selected) files and folders in this list can be Renamed, Copied, Moved, Deleted, Saved (exported) or the list can be Printed. The latest additions to ScanDir include the ability to (pre)View text- and image files, Play media files, Open (run) program files and generate a CRC32 or MD5 checksum for selected files. CRC32 and MD5 checksums can also be used during rename, saved as a text file or copied to the clipboard. Right-click in the item list to view all available options.

The Rename function includes automatic numbering of files and folders, extend filenames with one or more path-name levels, add a date stamp, extend or truncate filenames, add, change or remove extensions and supports multiple ways to modify the text case. The Rename function can also be used to generate Bates numbers for a range of files. A limited Rename funtion is available in the Copy and Move dialog.

In addition to searching one specific directory tree, ScanDir can also process a pre-defined list of folders spanning multiple drives. Currently, this is the only way to scan multiple drives at once. A second list of directories (Skip) can be used to specify folders that should be excluded (skipped) during a scan.




ScanDir Version 1.3.3




Version 1.3.3 - functions


ScanDir Version 1.3.3 is designed for Windows 10, but it can also be used with Windows Vista, 7 or 8. During the past years, new functionality has been added and bugs have been fixed. Most functions are available through the menu (on top of the main window), but also try right-click to access additional functions through the pop-up menus. E.g. right-click the [SCAN] button to select from 5 user configurable Scan strings. Popular functions include:
Search for files using a regular expression
Bulk rename for files across multiple drives and directories
Add one (or more) path levels to filename(s)
Copy (and Rename) files, including their directory structure
Create a range of (sub)directories with auto-numbering
ScanDir 1.3.3
+ Added: All drives are grouped in Dir.Tree under 'This PC'.
+ Added: Set User Font restored (Configuration | Advanced).
+ Added: Select file size: Bytes/Kbytes/MBytes/GBytes.
+ Added: Additional log messages.
+ Added: Click on Filename in Information display to copy filename to clipboard.
+ Added: Configuration option to suppress PopUp message(s) during Scan.
+ Added: Attribute: update File date created.
+ Added: new command: Empty file.
+ Added: Find (Ctrl+F) in Item list.
+ Added: Invert selection.
+ Changed: Delete button moved from top to [Scan], [Dir], [Stop] buttons.
+ Fixed: Shift+U and Shift+D to move (re-order) entries in item list.
+ Fixed: USB drives did not show in Copy/Move dialog.
+ Fixed: Multiple Rename "Reply: Yes to All" messages.
+ Fixed: Source directory not deleted after "Move Directory".
+ Fixed: Process files with .jpeg extension as .jpg image.
+ Fixed: Show message (log, status bar) when folders are Skipped or Access is Denied.
+ Fixed: Rename template (skipping first character after the last '#').
+ Fixed: Copy/paste Address bar, Scan argument.



*IMPORTANT* Before installing, read:
Download & Installation notes
(opens in a new window)



ScanDir Portable 1.3.3 -- (.zip file for x86/x64)

Download and unzip scandir133.zip to the location where you want to store ScanDir.
The portable version contains the 32-bit as well as the 64-bit executables. The 64-bit executable will NOT run on 32-bit systems. The following files can be extracted:
• scandir64.exe (64-bit executable),
• scandir.exe (32-bit executable),
• scandir.chm (help file)
• EULA.txt (End User License Agreement)
• readme.txt (installation notes)
• ReleaeNotes.txt (release notes)

DOWNLOAD portable

( scandir133.zip , MD5= 7E6E06692E9642095D514728B20E3033 )


ScanDir 1.3.3 -- (Windows installer for x86/x64)

Download and run scandir133_install.exe to install the new version of ScanDir. Depending on the PC architecture (x86 or x64), the 32-bit or the 64-bit version will be installed.
The following files can be installed:
• scandir64.exe (64-bit executable) -or- scandir.exe (32-bit executable)
• scandir.chm (help file)
• unins000.dat (uninstaller)
• unins000.exe (uninstaller)
• EULA.txt (End User License Agreement)
• readme.txt (installation notes)
• ReleaeNotes.txt (release notes)

DOWNLOAD installer

( scandir133_install.exe , MD5= C67E292AB7E0B9EDBDADE576F1438E60 )



If you like ScanDir, please consider a donation...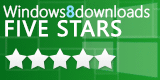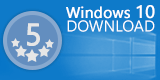 echo "- "; echo $hits; echo " -"; ?>
© 1999-2020 Skybird communications.
---